MEKU Starch-balance E 6100
with integrated Computer
Order no.: 8.0020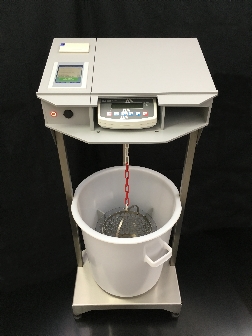 The MEKU Starch Balance is based on the principle of the mechanical displacement balance. This method is a fast and simple way of determining the content of starch and solid matter of potatoes. Nevertheless, the results are of sufficient exactness for practical use.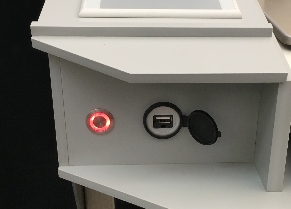 The principle of ´'Lunden´' has brought a further refinement to this method, allowing to work with various quantities of potatoes. The resultant values are calculated and displayed on a small computer system which also gives some form of user guidance to the operator.
Results may be shown on a display, printed out together with additional information, such as date, time and consecutive number, or sent to a USB-interface.
The standard version shows the results of starch and solid matter on a touchpanel display.
When using the additional matrix printer, the consecutive number, weight on air, weight under water, weight rel. to 5kg and density are printed out as well.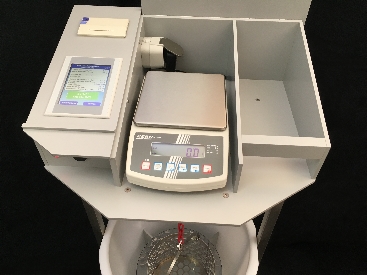 The balance stand is made of stainless steel, balance system and computer are integrated into a PVC desk case. The dipping container is equipped with a damping ring, which leads to shorter weighing times.